History
4 Paws Walking was created in May of 2005 and operated by Janice Jamison who is an animal lover and pet owner herself. We are a pet service, dog walking, cat & Bird sitting business in Innisfil, Ontario and surrounding area.
We think of our pets as one of the family, and we would accept nothing but the best care possible for them. We understand and know what it is like for you to put your pets in the care of someone else. You don't just want anyone looking after your pets, you want to know that your pets are being looked after by someone you can trust and who truly cares about your pets and their well being.
4 Paws Walking was created to meet these needs. We have a sincere love for animals and will provide the best care possible for your pet(s).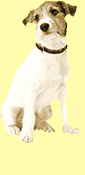 New Articles
new updates about resent pet care and developments can be found at Ontario SPCA