Welcome
4 Paws Walking is a pet service company that will come to your house and care for your pet during your absence, for example if you go on holidays, or just out for the day and need someone to relieve your pets from a long day at home.
We provide walking and play services for cats and dogs. - Daily or periodic visits available.
We also can feed your fish, gerbils, birds and any other critters you may have in your house.
NO SNAKES OR DANGEROUS EXOTICS!
We are fully bonded and insured which guarantee the safety of your home during our visits .
All rates are subject to change.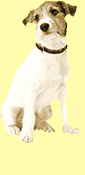 New Articles
new updates about resent pet care and developments can be found at Ontario SPCA